AOT forges alliance with Mitteldeutsche Airport Holding for airport cargo collaboration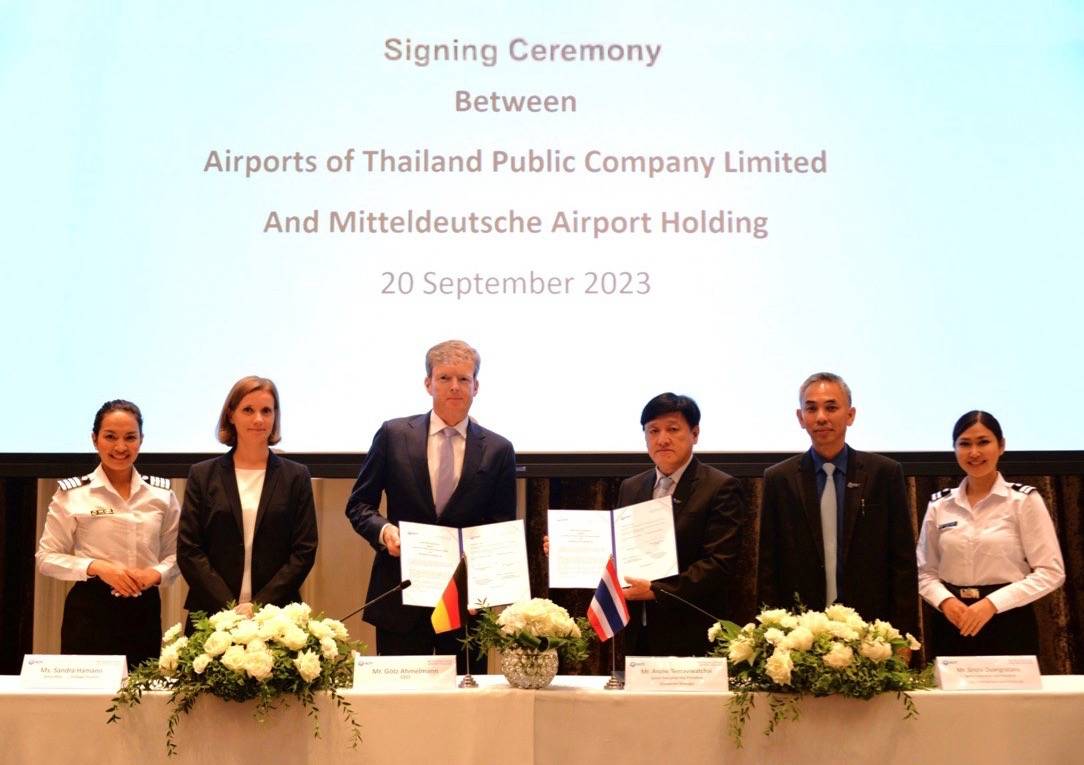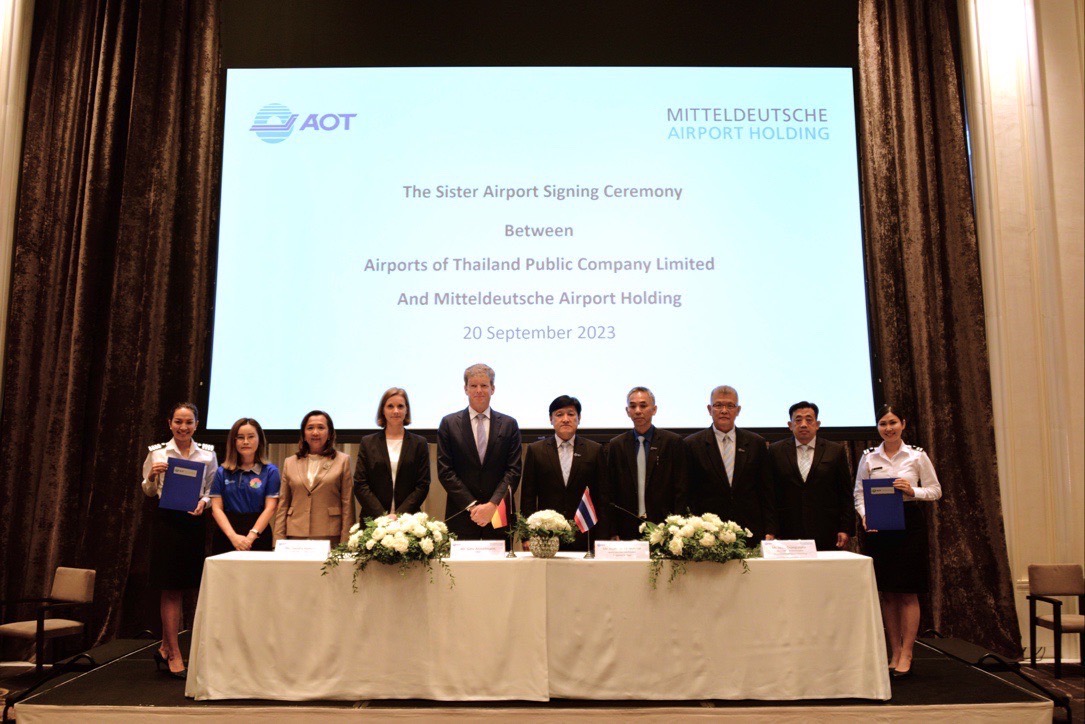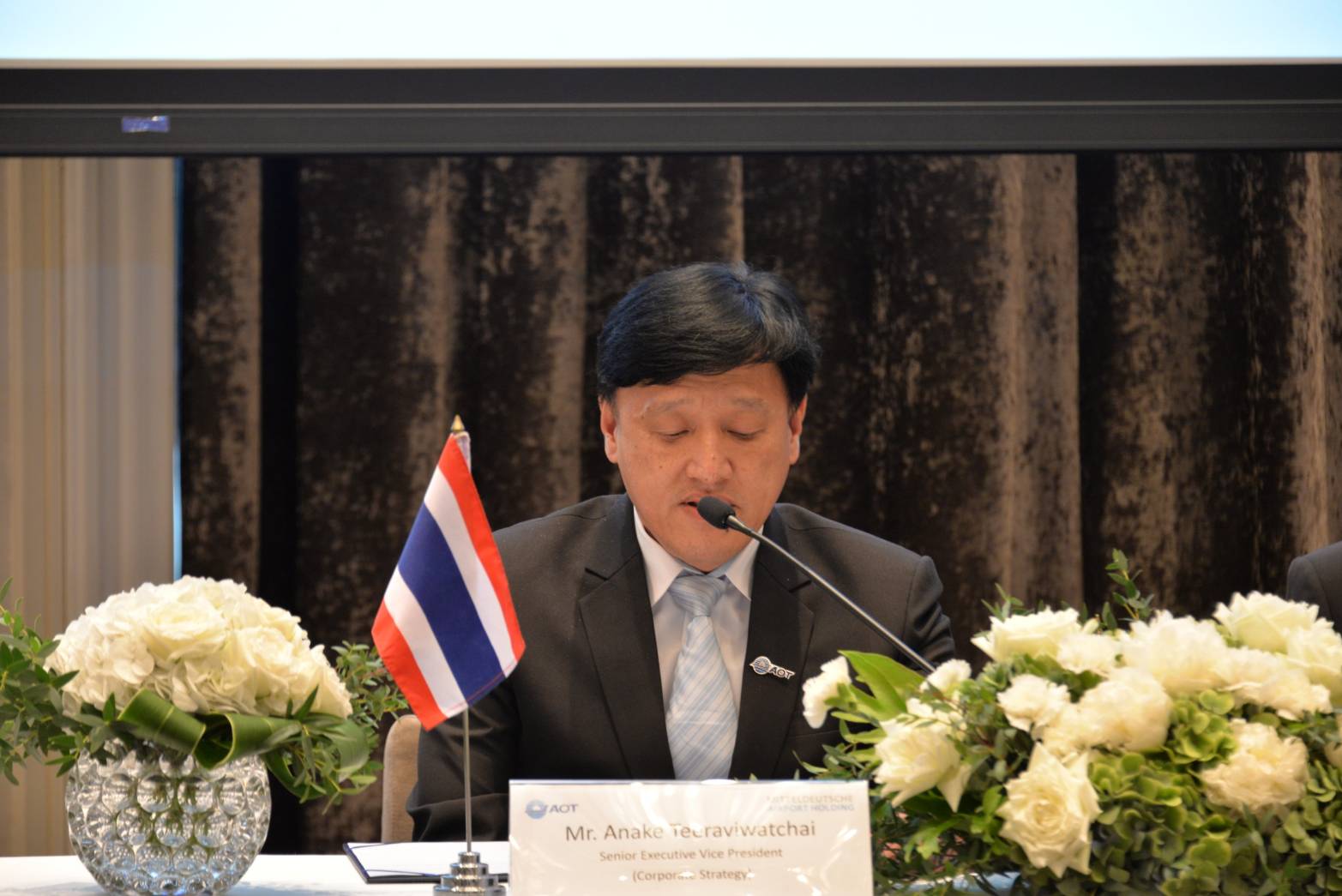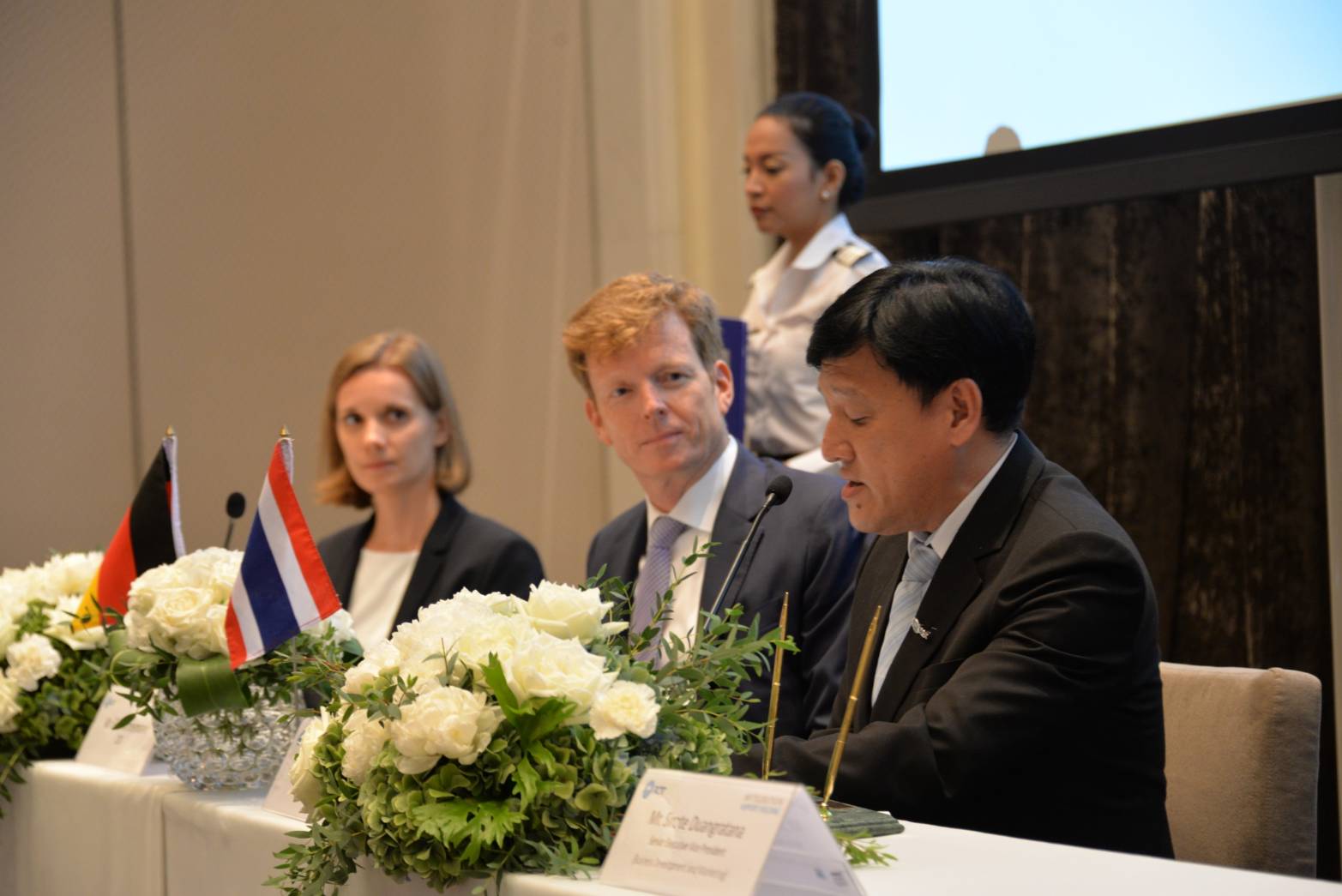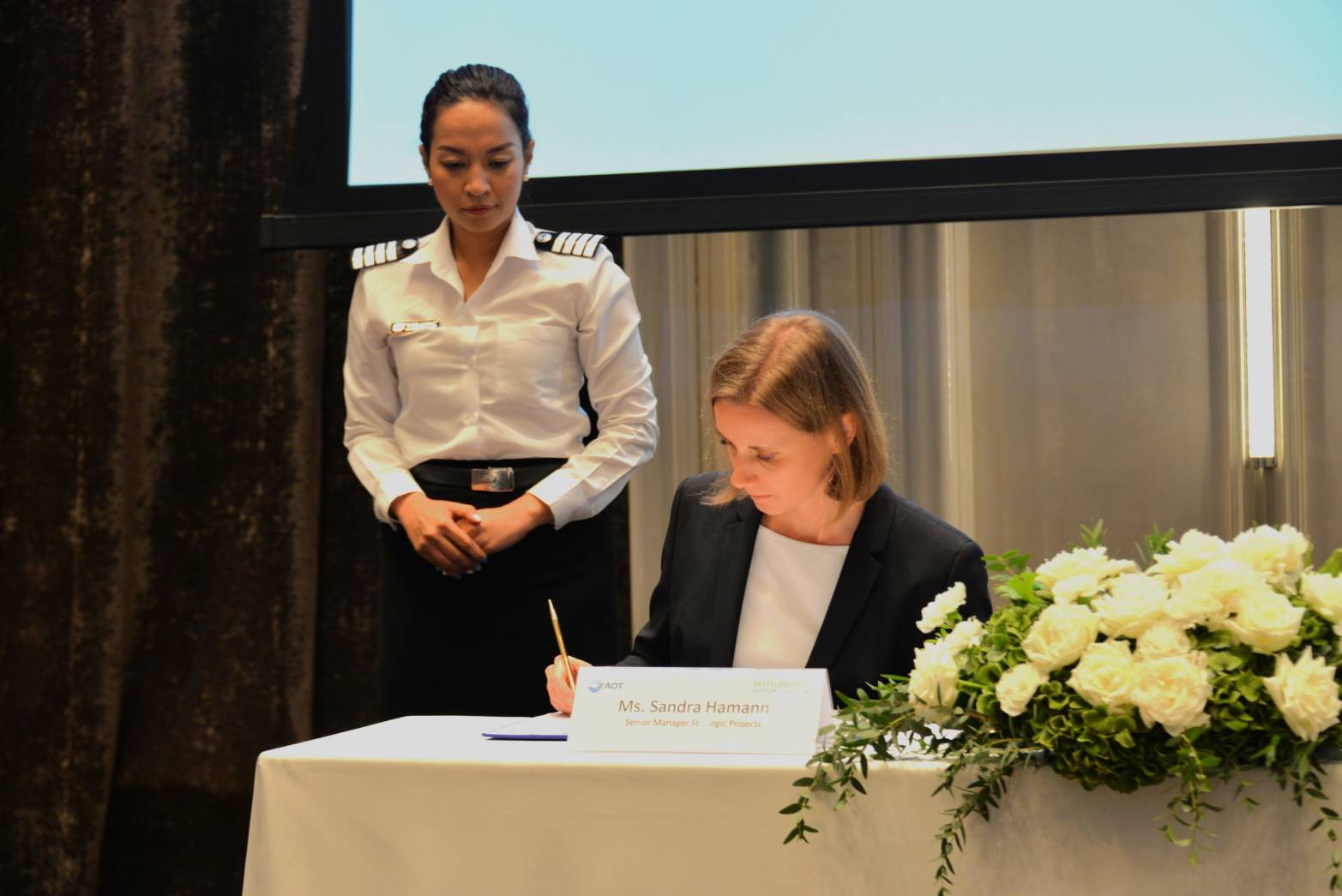 The Airports of Thailand PLC (AOT) has forged an alliance with the Mitteldeutsche Airport Holding, Germany to collaborate on best practices in airport cargo operations and route development.
Mr. Anake Teeraviwatchai, Senior Executive Vice President (Corporate Strategy), Mr.Sirote Duangratana, Senior Executive Vice President (Business Development and Marketing) and Mr. Götz Ahmelmann, Chief Executive Officer of Mitteldeutsche Airport Holding, the operator of Leipzig/Halle Airport (LEJ), have activated the collaboration with the conclusion of the Sister Airport Agreement (SAA) on 20 September 2023 at the Rosewood Bangkok Hotel. The signing ceremony was attended by senior executives of AOT and Ms.Sandra Hamann, Senior Manager Strategic Projects from Mitteldeutsche Airport Holding.
The Mitteldeutsche Airport Holding has thus joined the pool of 14 companies and organizations in 10 countries to collaborate with the top Thai airport operator in the name of sister airports. LEJ operates the 2nd busiest airport cargo hub in Germany and the 4th in Europe. Due to its prime location in the central Germany and central Europe, LEJ has over 250 destinations, connecting Germany to Europe through a direct link to the trans-European motorway and European's rail network. The airport serves 90 airlines and accommodates more than 1.5 million passengers and 1.6 million tons of cargo movement per year. Also, LEJ has received CEIV Pharma certification from International Air Transport Association (IATA). Together with its expertise in e-Commerce cargo, this enables LEJ to serve as a European air freight hub to DHL Express International (DHL) as well as the 1st Amazon Air Hub in Europe.
AOT hopes that the Sister Airport Agreement between the 2 organizations will drive AOT's air cargo strategy in enhancing airport operations development towards the regional and world class air cargo hub. The cooperation will be undertaken through regular meetings, exchange of information, joint marketing and promotion and joint work activities. In addition to that, it will strengthen AOT's alliance network more widely as well as increase business opportunities in aviation development not only in enhancing the operational efficiency of airports but also promoting good relations between Thailand and Germany.
------------------------------------------------------------------------
Media Release No. 28/2023, 21 September, 2023
Corporate Communications Department, Airports of Thailand Plc
Tel: 0 2535 5242 Fax: 0 2535 5216
Email: aot_media@airportthai.co.th
Website: www.airportthai.co.th