AOT Gave a Financial Support for Chaipattana Royal Foundation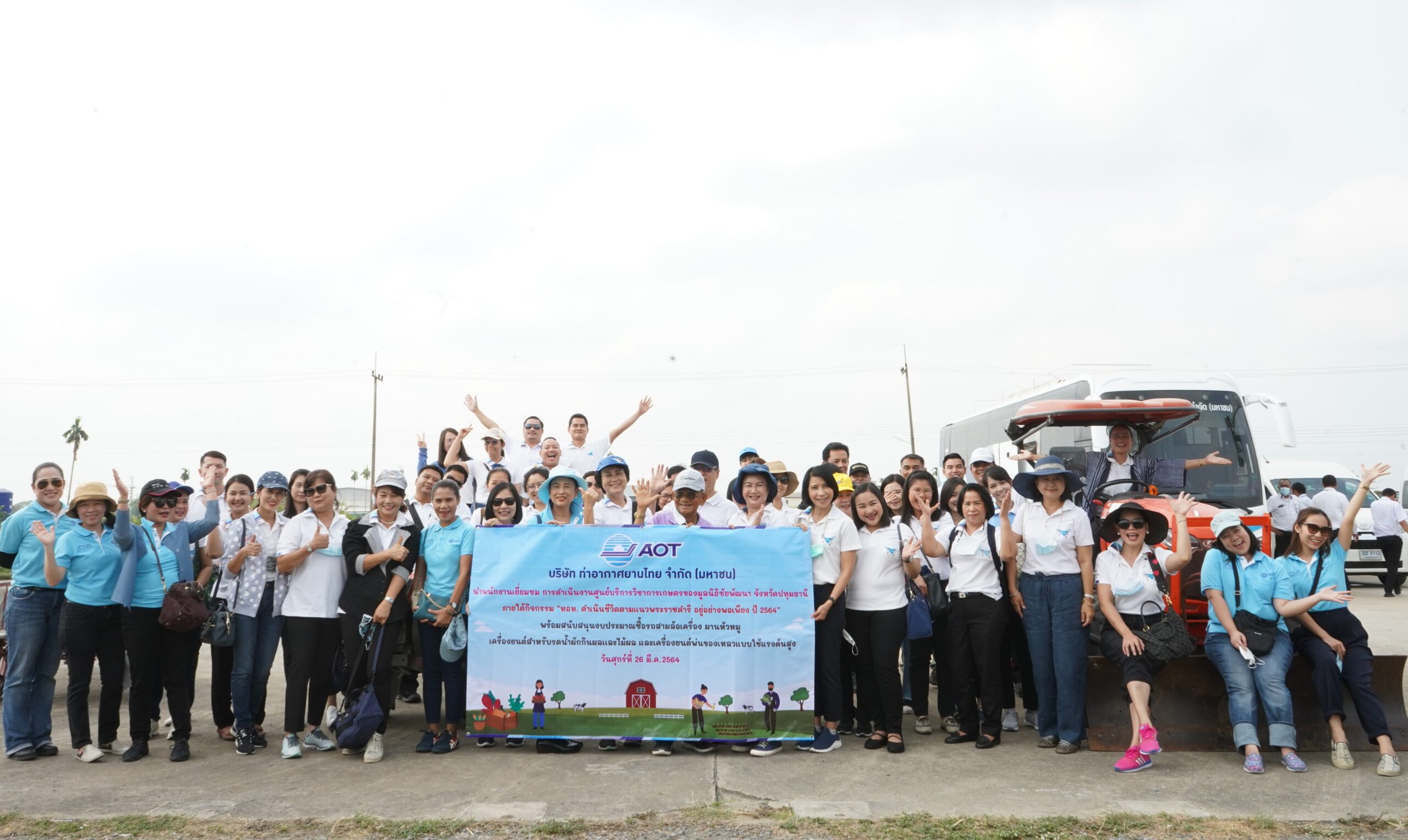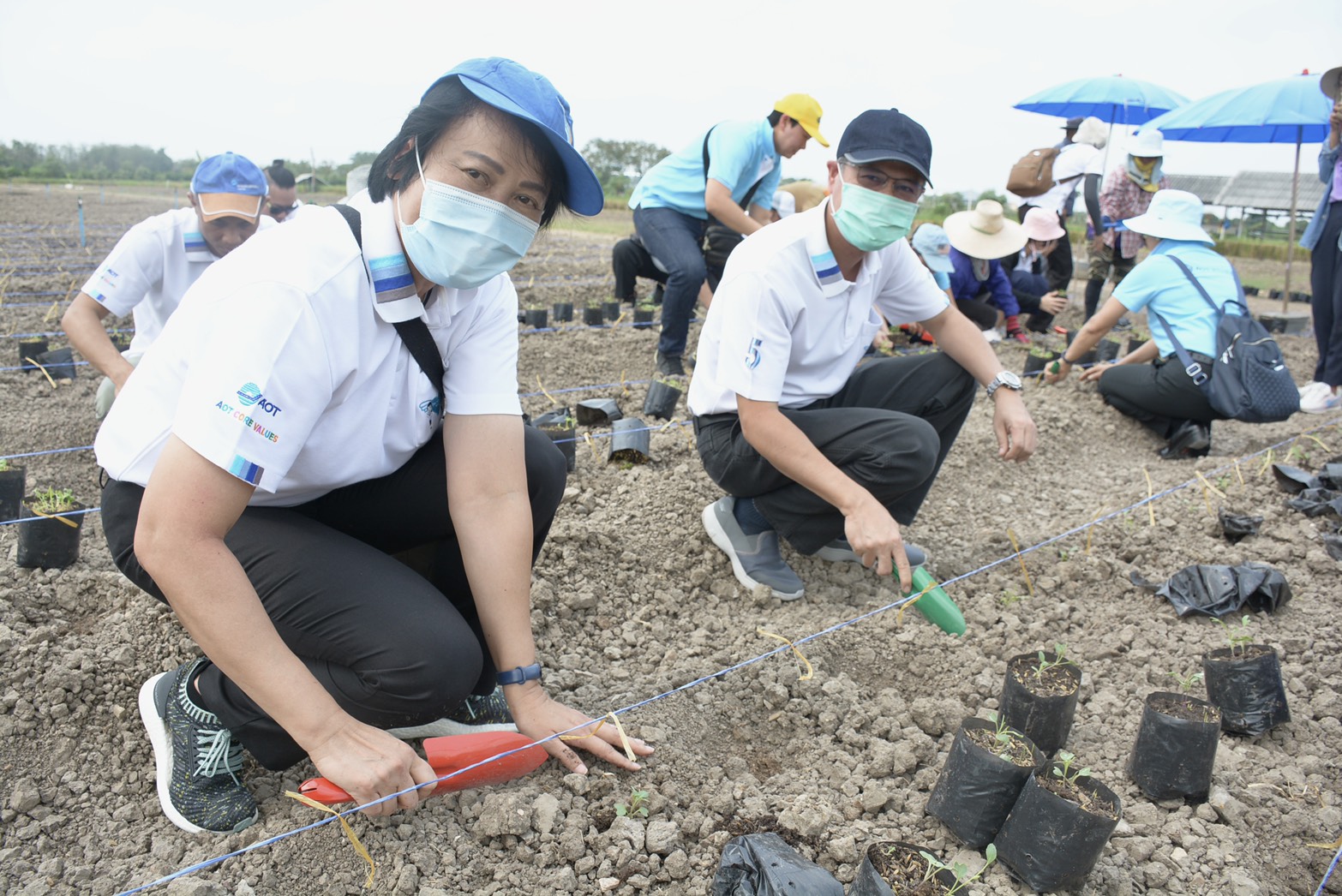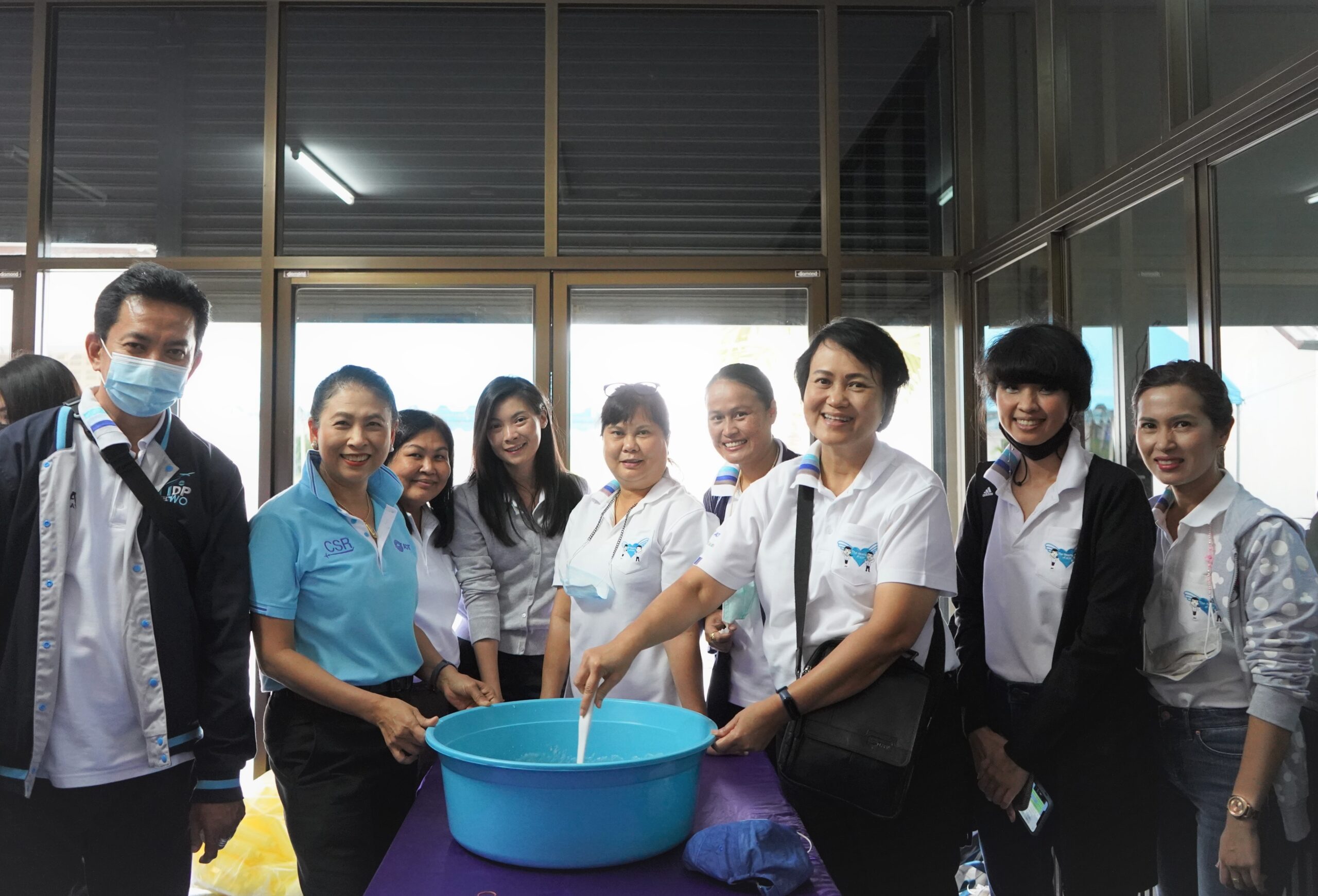 Miss Panit Stiensape, Executive Vice President (Human Resources and Administration), Airports of Thailand Public Company Limited (AOT), as AOT's representative, along with AOT executives and employees recently gave financial support totaling 139,800 Baht to Mr. Nontakorn Pumklom, Director of Agricultural Service Center, Chaipattana Foundation at Agricultural Service Center of Chaipattana Foundation Khlong 11, Lam Luk Ka District, Pathum Thani Province.
The budget under the "AOT Sufficiency Lifetime with Royal Initiatives 2021" aims to support
the purchase of farming tools, equipment, moldboard scraper, agricultural automated watering machine and high-pressure sprayer for local farmers.
Moreover, the AOT visiting group also listened to a special briefing on the Royal Initiatives Philosophy of Sufficiency Economy, the operation of Agricultural Service Center, planting and product processing as well as having workshop at the provided spaces.  The experience obtained from this visit could be adjusted in everyday life.
_______________________________________
Media Release No. 13/2021, 5 April 2021
Corporate Communications Department, Airports of Thailand Plc
Tel: 0 2535 5242 Fax: 0 2535 5216
Email: aot_media@airportthai.co.th Website: www.airportthai.co.th