AOT Gave Support to Assist the Elderly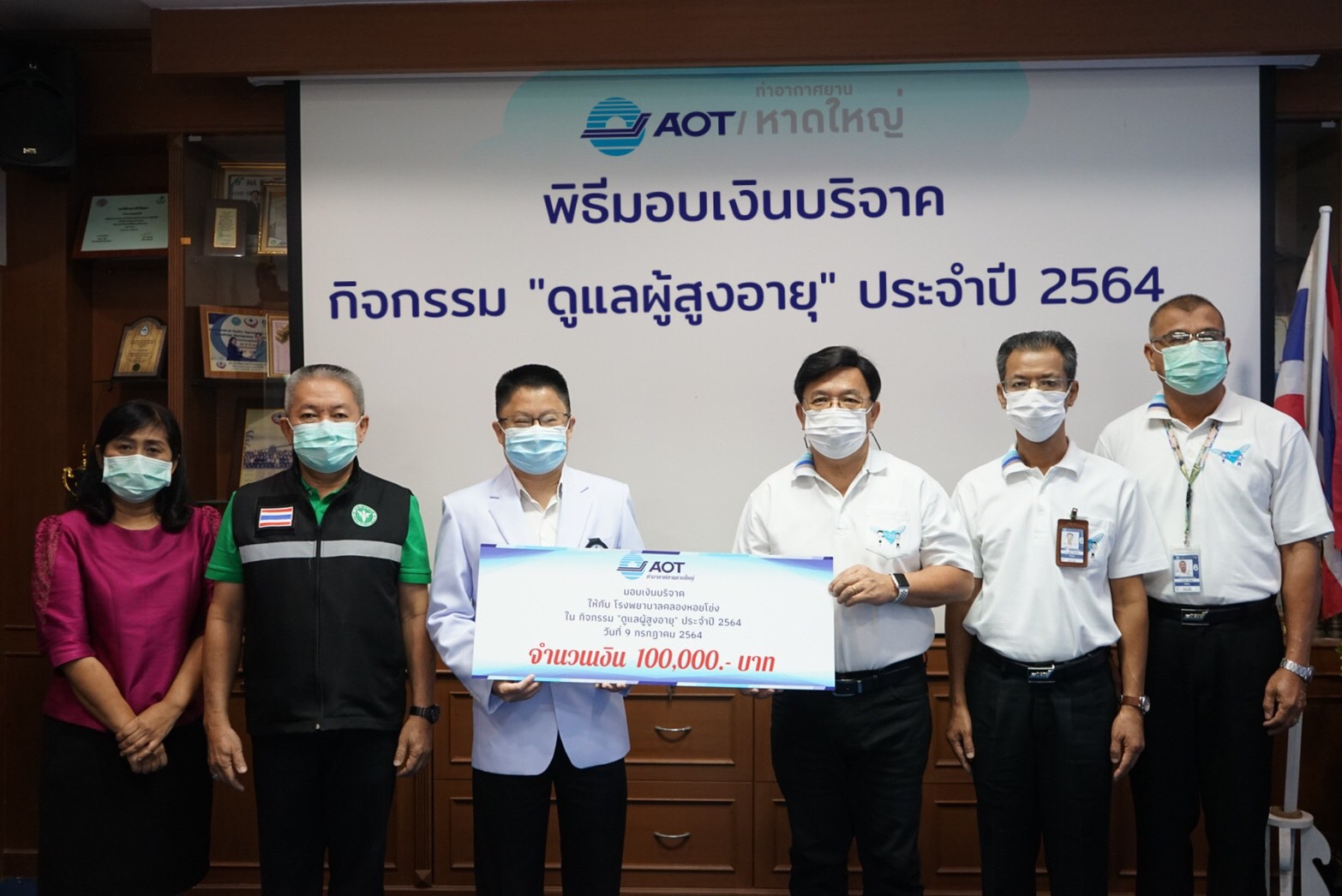 On 9 July 2021, Flying Officer Thananrath Prasertsree, General Manager of Hat Yai International Airport, Airports of Thailand Public Company Limited (AOT), presided over                 the donation event of "Assisting the Elderly 2021" to provide a financial support totaling
of 100,000 Baht to Khlong Hoy Khong Hospital, which was received by Doctor Somsak Prichatinont, Director of Khlong Hoy Khong Hospital. AOT executives and Hat Yai International Airport's employees also joined the event which took place at Khlong Hoy Khong Hospital, Khlong Hoy Khong District, Songkhla Province.
AOT operates its business in the areas of social responsibility and sustainable development, under the concept of "Corporate Citizenship Airport" by being a good citizen for        the society and a good neighbor for the communities.
——————————————
Media Release No. 28/2021, 14 July 2021
Corporate Communications Department, Airports of Thailand Plc
Tel: 0 2535 5242 Fax: 0 2535 5216
Email: aot_media@airportthai.co.th
Website: www.airportthai.co.th