AOT gave support to the Royal Project for Environmental Conservation and Rehabilitation at Mae Sot, Tak Province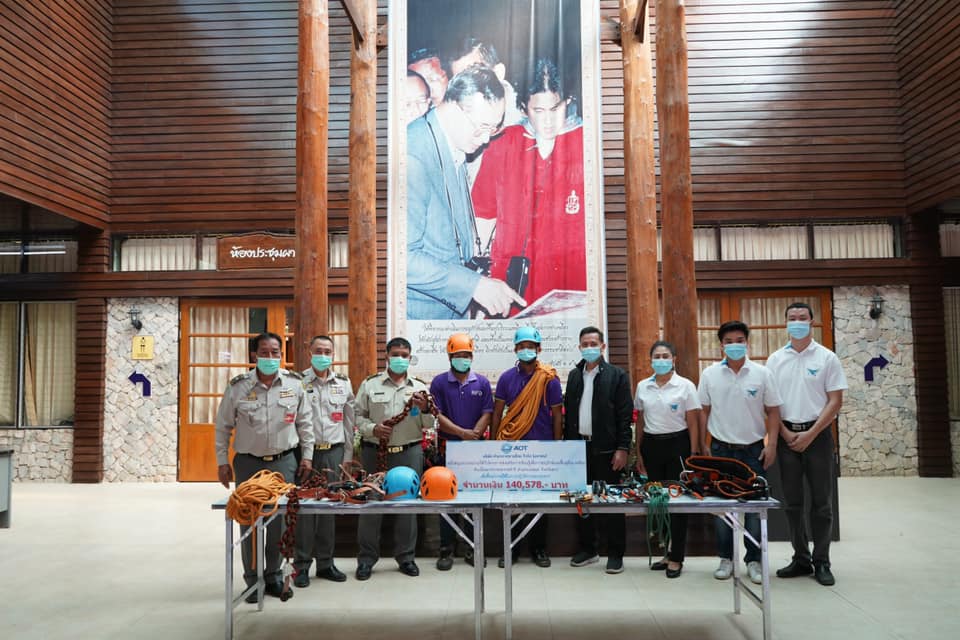 On 23 December 2020 Mr.Karant Thanakuljeerapat, Executive Vice President of the AOT Academy, Mrs. Romglow Saranurak, Vice President of the Corporate Social Responsibility Department and AOT employees jointly gave the supporting budget in the amount of 140,578 Baht to the Royal-initiated Learning Promotion Project for Environmental Conservation and Rehabilitation at the project site in Tak province in order to purchase working tools and equipment for arboriculture which is in line with AOT concept of  "Corporate Citizenship Airport".
In this regard, this project is to serve the initiative concept of Her Royal Highness Princess Maha Chakri Sirindhorn which aims to develop and rehabilitate the forest and environment of the former mining areas to become the natural learning center. Moreover, it is also the mission of the local arborist to maintain and remove trees within the Learning Promotion Project area, schools and communities surrounding in Mae Sot District and other areas in Tak province for safety purpose.
------------------------------------------------------
Media Release No. 67/2020, 30 December, 2020
Corporate Communications Department, Airports of Thailand Plc
Tel: 0 2535 5242 Fax: 0 2535 5216
Email: aot_media@airportthai.co.th Website: www.airportthai.co.th