AOT Granted "Popular Stock Awards (Services)" for 4 Consecutive Years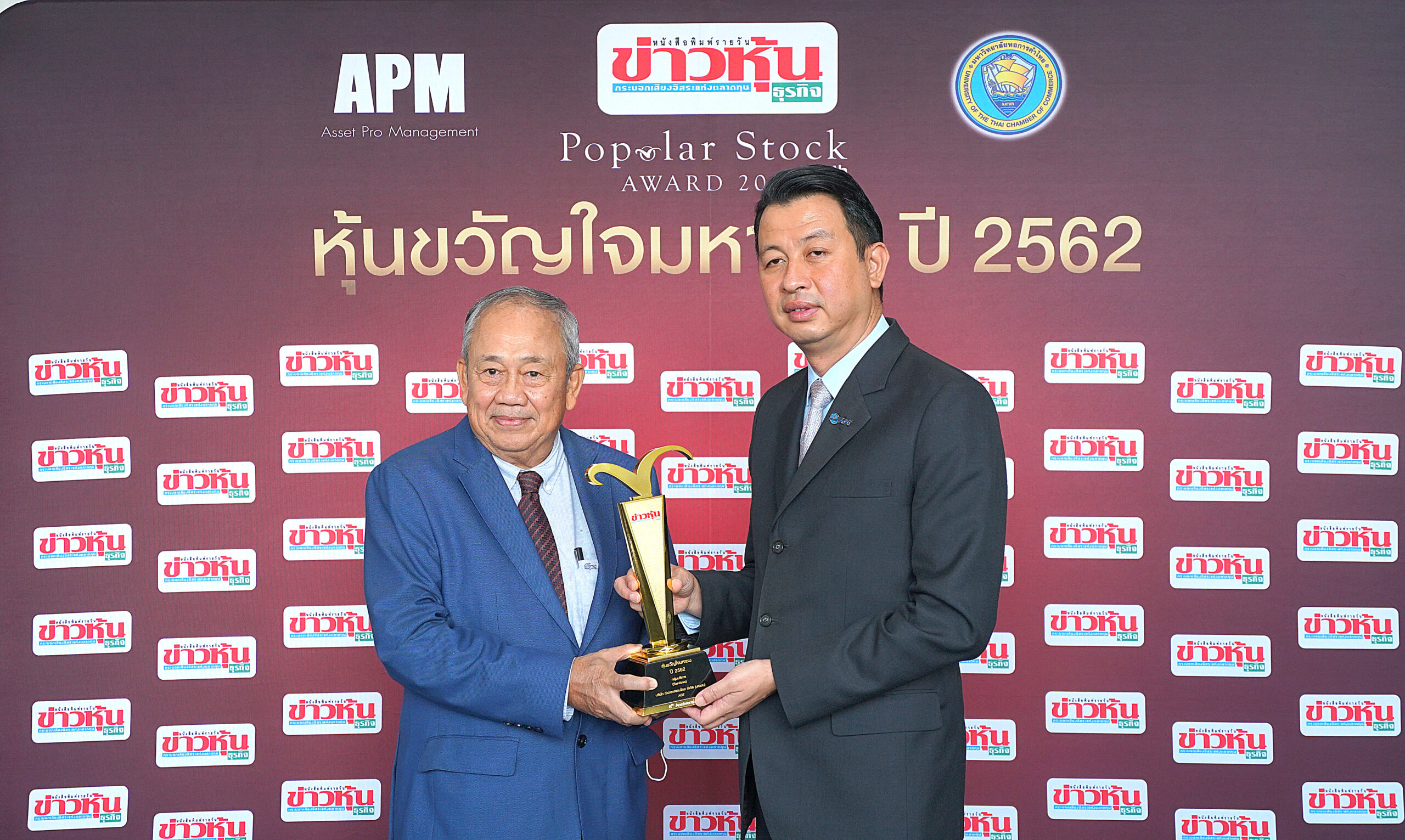 On 27 November 2020, Dr. Nitinai Sirismatthakarn, President of Airports of Thailand Public Company Limited (AOT), received "Popular Stock Awards 2019" on services from Mr.Charnchai           Sa-nguanwong, Director of Kaohoon Turakij Newspaper, at AOT Head Office. AOT has been granted
this award for 4 consecutive years. Jointly hosted by Kaohoon Turakij Newspaper, Asset Pro Management Co., Ltd (ASM) and University of the Thai Chamber of Commerce under the support of the Stock Exchange of Thailand (SET) and the Market for Alternative Investment Stock (mai), this award aims
to raise communication awareness of the SET listed companies to share the investors precise and continued information in all aspects, including company profile, corporate investment and Corporate Social Responsibility (CSR) activities. By sampling survey from 4,000 persons, the award winner assessment was based on the popularity of investors towards the common stock, of all SET 700 listed companies during 1 January to 31 December 2019.
--------------------------------------------------------
Media Release No. 61/2020, 27 November, 2020
Corporate Communications Department, Airports of Thailand Plc
Tel: 0 2535 5240, 0 2535 5245
Fax: 0 2535 5216
Email: aot_media@airportthai.co.th
Website: www.airportthai.co.th