AOT jointly made merit for the 2020 Kathin Ceremony.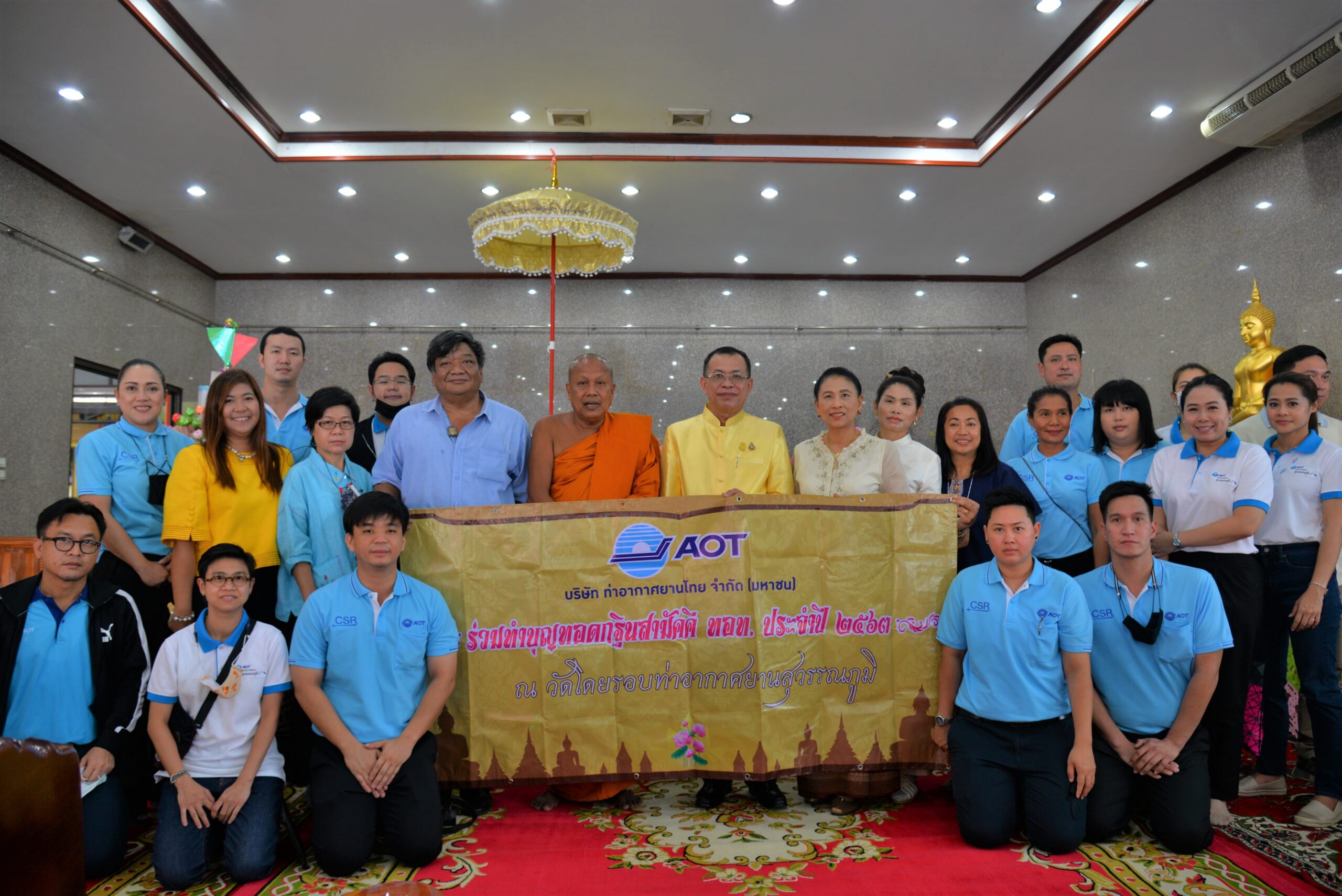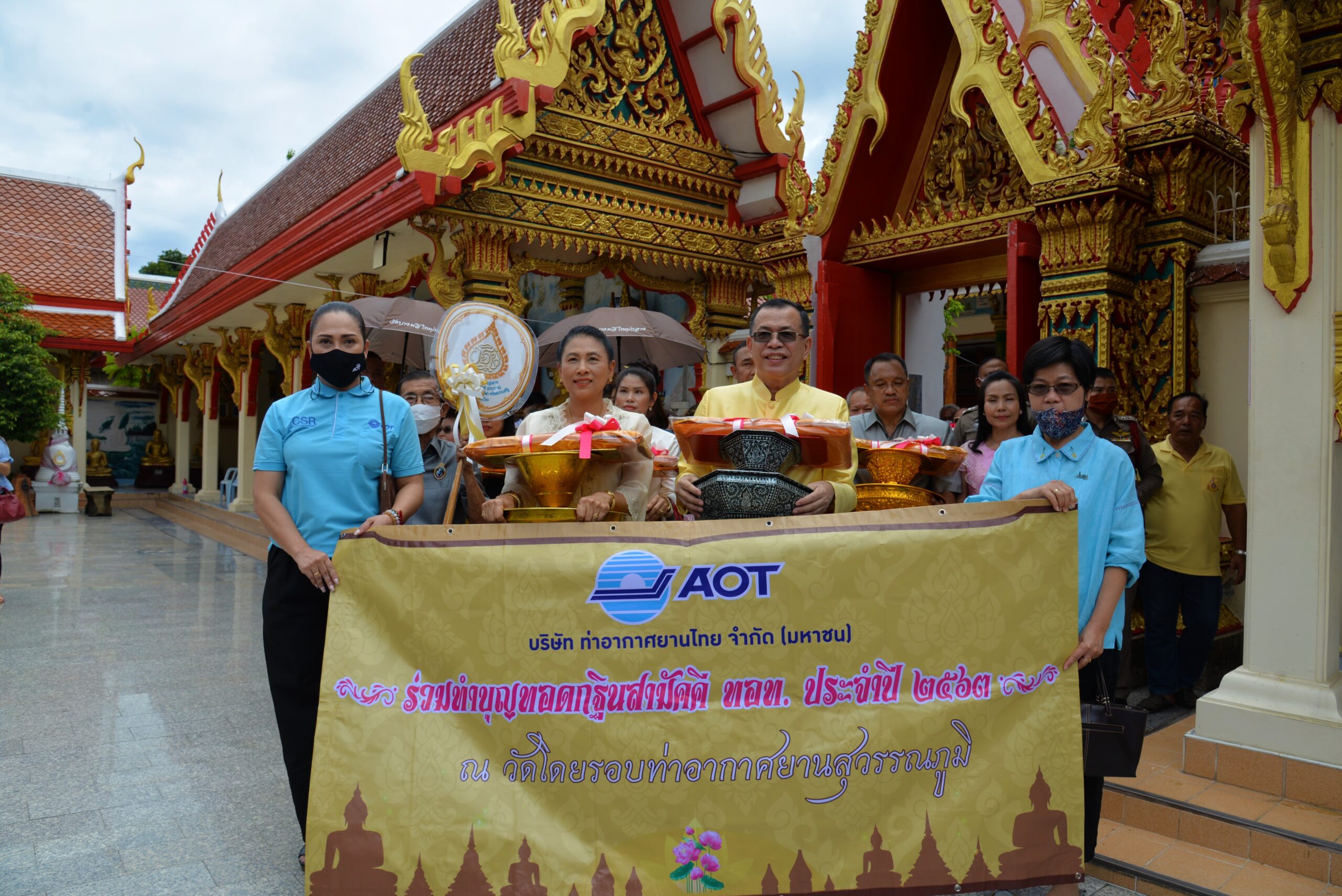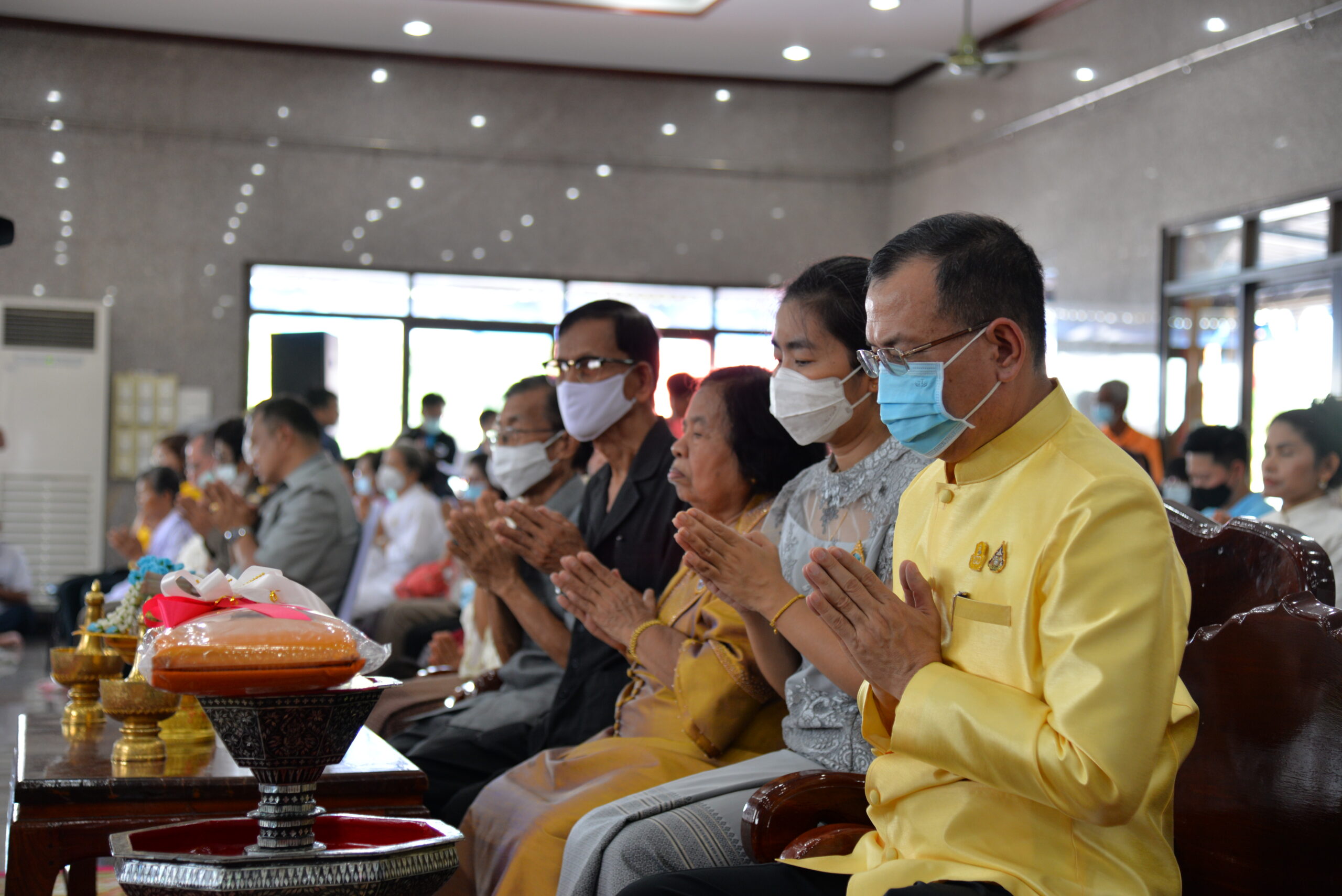 Wing Commander Suthirawat Suwannawat, General Manager of Suvarnabhumi Airport,
presided over the AOT Kathin ceremony of the year 2020 at Bang Phli Yai Klang Temple in
Samut Prakan Province joined by AOT executives and employees. In this regard, AOT donated
100,000 Baht for making merit to Bang Phli Yai Klang Temple on 3 October 2020.
According to COVID-19 global pandemic, the merit-making donation in the amount of
1,160,000 Baht, received from AOT staff at AOT Head Office, Suvarnabhumi Airport and Don Mueang International Airport will be split and given to 10 temples including Bang Phli Yai Klang Temple, Sangkaracha Temple, Sri Wari Noi Temple, Hua Khu Temple, Bang Chaloang Nai Temple, Bang Chaloang Nok Temple, Bueng Bua Temple, Bang Phli Yai Nai Temple, Rat Niyom Tham Temple and
Rat Nimit Sattha Tham Temple (Nong Prue Temple), located in the Suvarnabhumi Airport area, and another 2 temples surrounding Don Mueang International Airport including Buddha Siam Temple
(Sikan Temple) and Promrangsri Temple. However, the Kathin ceremonies for these 12 are organized between 3-25 October 2020.
----------------------------------------------
Media Release No. 45/2020, 4 October, 2020
Corporate Communications Department, Airports of Thailand Plc
Tel: 0 2535 5240, 0 2535 5245 Fax: 0 2535 5216
Email: aot_media@airportthai.co.th
Website: www.airportthai.co.th