AOT Received the Last Automated People Mover for Suvarnabhumi Airport's New Terminal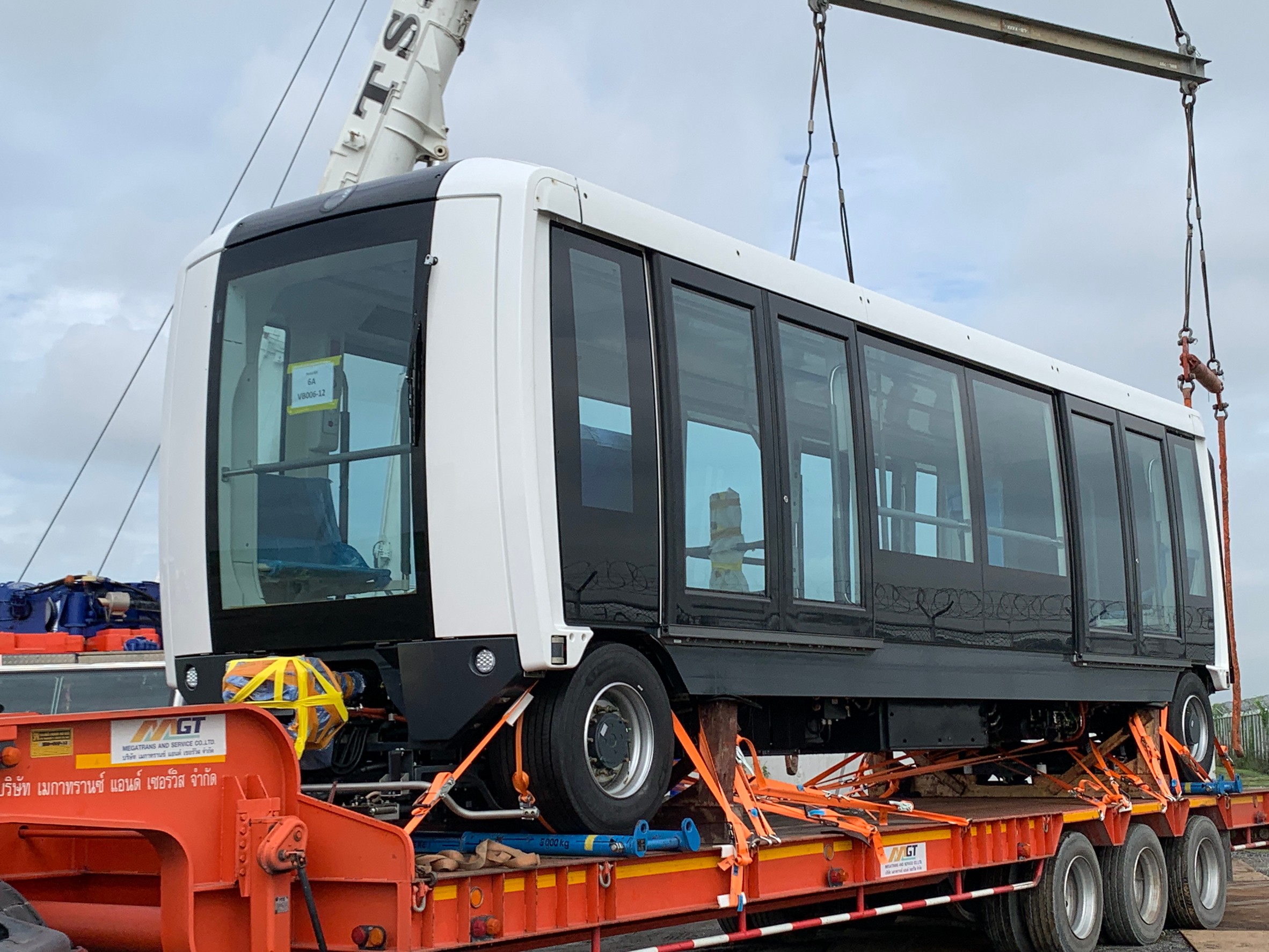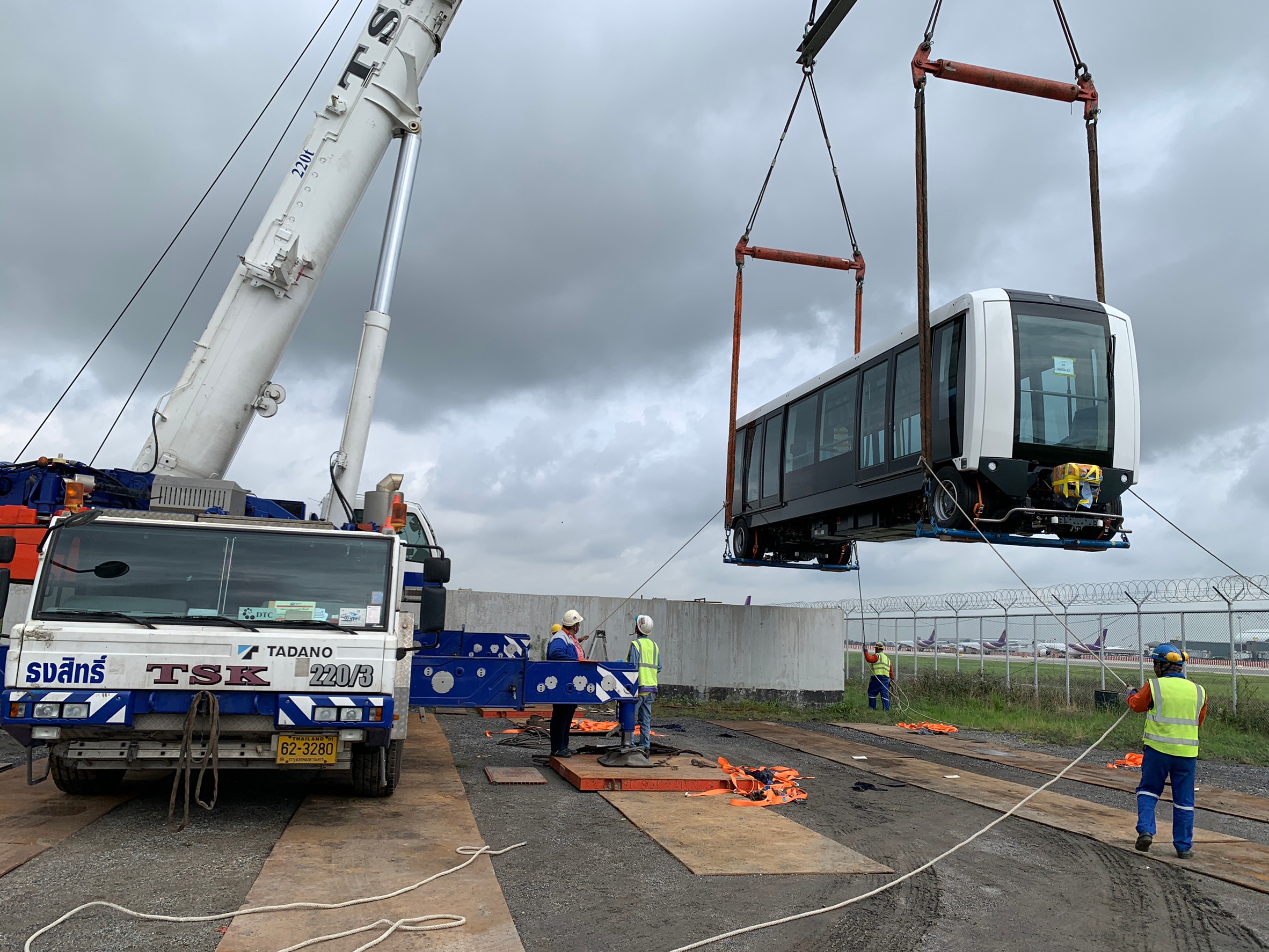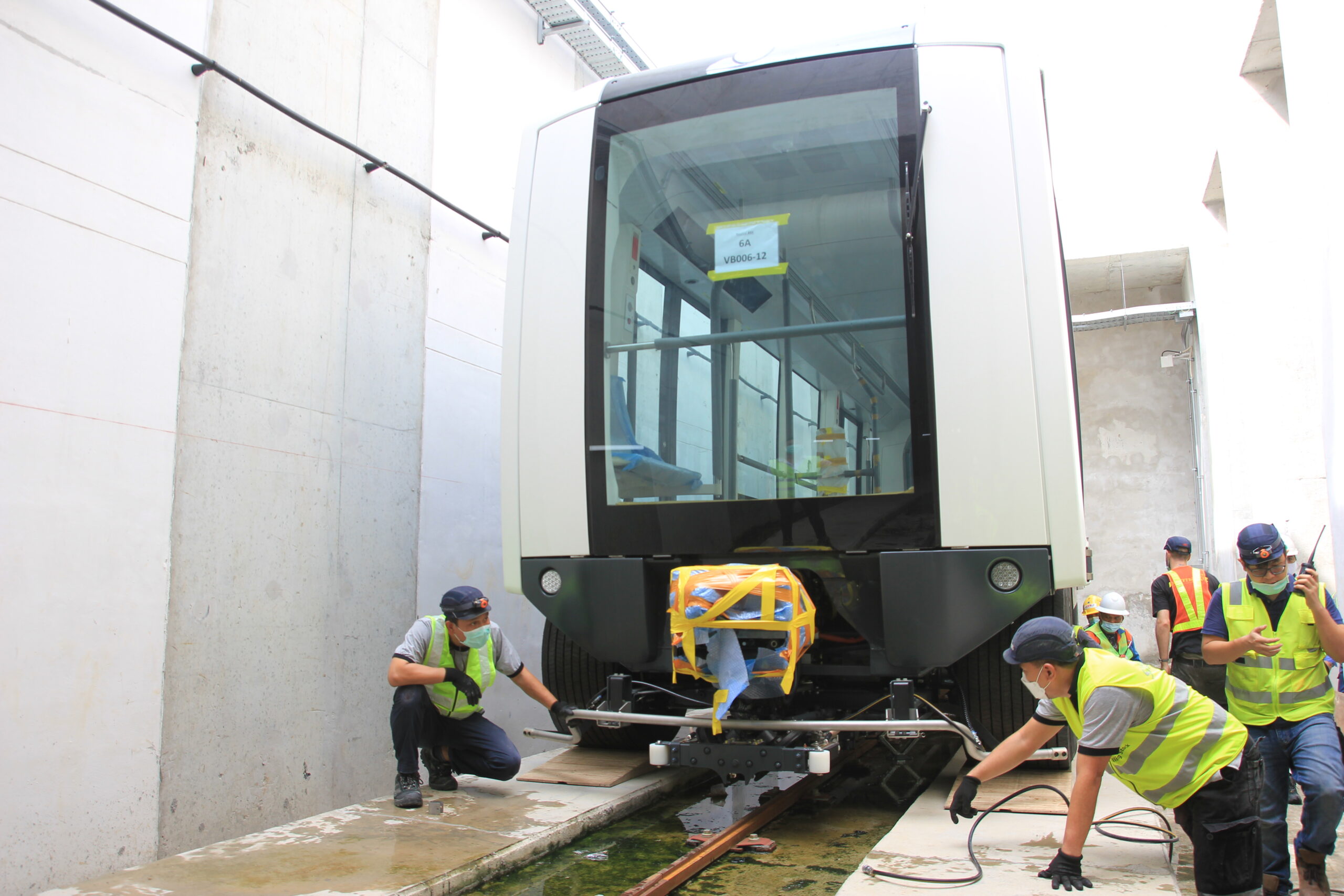 Airports of Thailand Public Company Limited (AOT), received Automated People Mover No.6 (the last unit), which was delivered to Suvarnabhumi Airport on 16th July 2021 at
Office of Construction, Suvarnabhumi Airport. The Automated People Mover (APM) system,
as a part of Suvarnabhumi Airport Development Project Phase II, is going to be on the commissioning test of all 6 APM units along with operational readiness processes for Satellite 1 Building (SAT-1).
In this regard, APM is the main transport system to serve passengers between the Main Terminal Building and the Satellite Terminal 1 (SAT-1) in the distance of 1 kilometer within 2 minutes. Each APM can accommodate 210 passengers, or about 5,900 passengers per hour.
——————————————
Media Release No.29/2021, 16 July 2021
Corporate Communications Department, Airports of Thailand Plc
Tel: 0 2535 5242 Fax: 0 2535 5216
Email: aot_media@airportthai.co.th
Website: www.airportthai.co.th