AOT received the Outstanding Workplace Award for 14th consecutive year.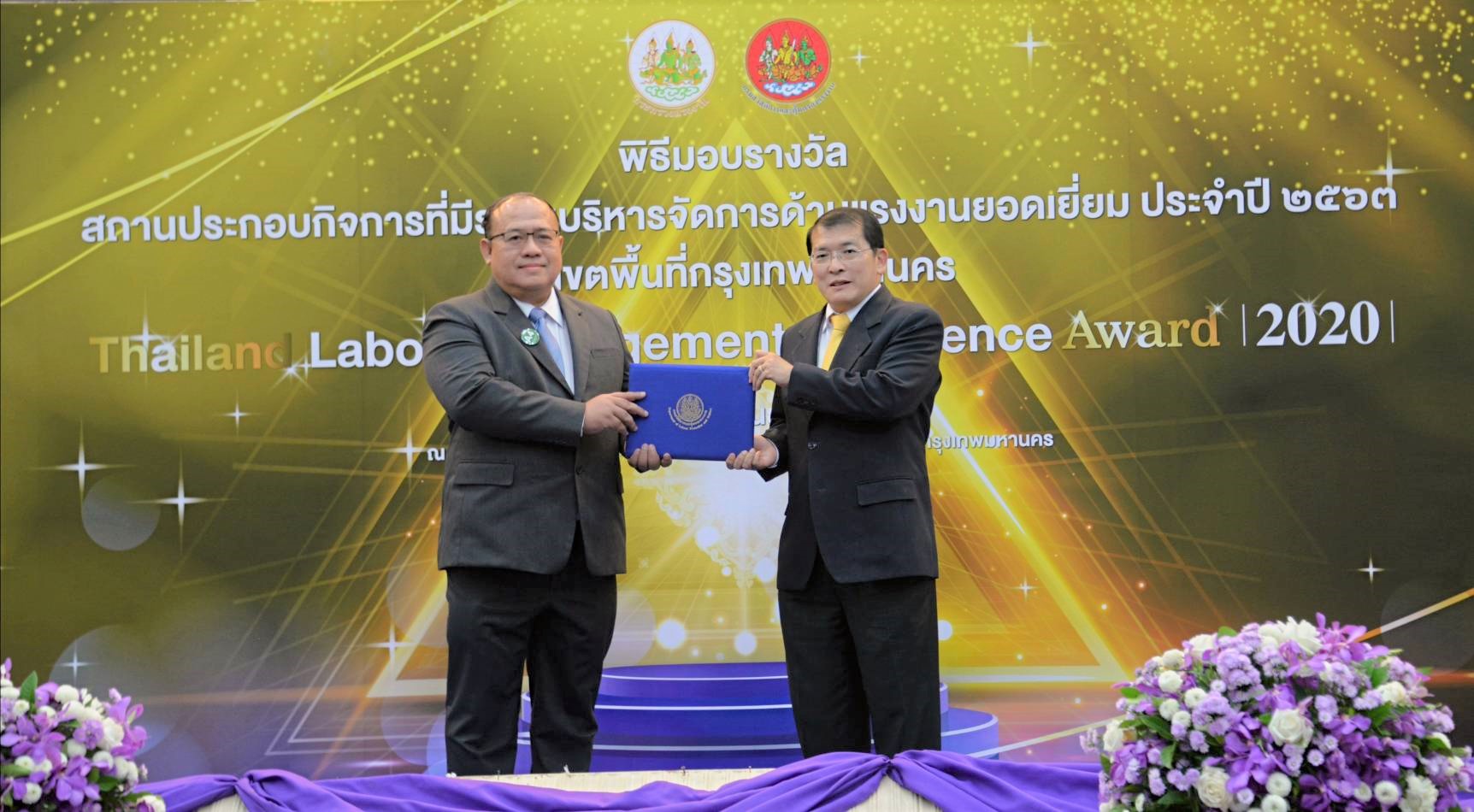 Flight Lieutenant Thummavudth Nonsee, Senior Executive Vice President (Airport and Aviation Standard), the Airports of Thailand Public Company Limited (AOT), received the outstanding workplace award for safety, occupational health and work environment at the national level of the year 2020 from Mr. Apinya Sujarittanan, Director-General of Department of Labour Protection and Welfare at recognition ceremony of Thailand Labour Management Excellence Award 2020, which was organized by the Department of Labour Protection and Welfare, the Ministry of Labour, on 28 September 2020 at Field Marshal P.Pibulsongkram Meeting Room, the Ministry of Labour. The award recognizes for workplaces that ensure compliance with government regulations and international labour standard.
In addition, AOT head office and Mae Fah Luang-Chiang Rai International Airport receive this prize
for 14th and 11th consecutive years, respectively.
----------------------------------------------
Media Release No. 44/2020, 30 September, 2020
Corporate Communications Department, Airports of Thailand Plc
Tel: 0 2535 5240, 0 2535 5245 Fax: 0 2535 5216
Email: aot_media@airportthai.co.th
Website: www.airportthai.co.th